Part 1: What is A Mind Map?
---
Instead of compiling the information traditionally, i.e., in textual form or the form of notes, in a mindmap, information is stored just as your brain works. It is a diagram that visually maps the information in colorful, highly organized and memorable ways that align with the natural ways your brain does things.
Actually, "mindmap" has been used for centuries which may be traced back to the 3rd century BCE. But it was widely popularized by a British Psychology author, Tony Buzan, also a television personality. He introduced the term in his TV show "Use your head" in 1974 on the BBC channel, and promoted the concept of radial trees and diagramming keywords in radiant, colorful tree-like structures.
Part 2: When it is Useful?
---
Use of Mindmap:
Reading & writing summary;
Brainstorming the ideas in groups or individually;
Project planning;
Research and Analysis;
Problem Solving;
A mindmap is a powerful visualization tool that helps you visualize your ideas, concepts other information. It is a creative and logical way of taking notes while mapping out your ideas. It highlights the important facts, showing the overall structure and the importance of different subject components. The mindmaps are validated for being a brain-compatible thinking method.
Dr. Roger Sperry, a Nobel Prize winner from California, also confirmed through his research that the 'thinking cap' of the Cerebral Cortex is divided into two hemispheres, each performing the comprehensive tasks that include logic and rhythm lines, colors, etc. It was further discovered that the more these activities are completed, the more the brain's power and performance are enhanced. It was also found that each intellectual skill improves the performance of other intellectual areas.
MindMap Features:
1:

The Main Idea or Focus: All the ideas must be related to a single concept.

2:

The Main Themes: The main themes regarding an idea must radiate out from the central image in the form of branches.

3:

Keyword: Each branch should have a keyword printed or drawn on the associated line.

4:

Twigs: The topics that are not so prominent should be represented in the form of twigs connected to their relevant branches.

5:

Connected Nodal Structure: All the branches should collectively form a connected nodal structure.
With the help of the above features, mind mapping helps you enhance your memory and information processing and use your cortical skills. It can even be made more powerful with the help of left and right-brain thinking tools, strengthening the structure and clarity of your thought process. Mind maps can include colors and images, and they can be considered the ultimate thinking tool, incorporating all the significant thinking methods into their structure.
How does MindMaps Help Us?
The mind maps help you improve your thinking power and process more information in less time by manipulating what goes on inside your head and simply depicting the complex information in a non-linear fashion, just as your brain is used to compiling the information. However, here are some reasons why you should mind map:
Structuring Information:
Presenting the big picture at a glance, the mind maps can store and structure enormous amounts of data displaying it in hierarchical form, depicting the relationships between different ideas. It can also present ideas to others, create knowledge pools, and solve complex problems.
Improve Comprehension:
At both school and university levels, mind mapping has proved to be an effective learning aid that structures the information in a way that is compatible with visual learning styles and turns the long texts into the pictorial form so that learners can observe more details in less time.
Enhanced Productivity:
Mind mapping helps you communicate your ideas more efficiently and learn faster so that you could benefit from it in commercial spheres as well. Whether working on a project or writing a research paper, mind mapping can increase your productivity by 23%, saving you so much of your time.
Foster Creativity:
By stimulating our brain, the mind mapping tools increase our creativity and the flow of ideas. You can achieve a frictionless thought organization by presenting those ideas at incredible speeds.
Improve Memory and Recall:
The Mind maps use the elements like pictures, colors, shapes, and connections to present the big data triggering our brain to process and memorize that information in less time. A study found that they improve memory by 10% to 15%.
Part 3: How to Create a Mind Map?
---
A mind map can be created manually on paper or a whiteboard. Besides, some mind mapping tools can help you create amazing mind maps for your projects; PDNob Mind Map is one.
PDNob is a mind map tool that could be used for reading and writing summaries, project planning, research and analysis, and problem-solving. It helps you visualize your ideas in a fast and simple manner with customized settings. Here is how to make a mind map using PDNob:
Create Now
Give Advice
Open the online tool PDNob Mind Map, click on Add New to create your won mind map.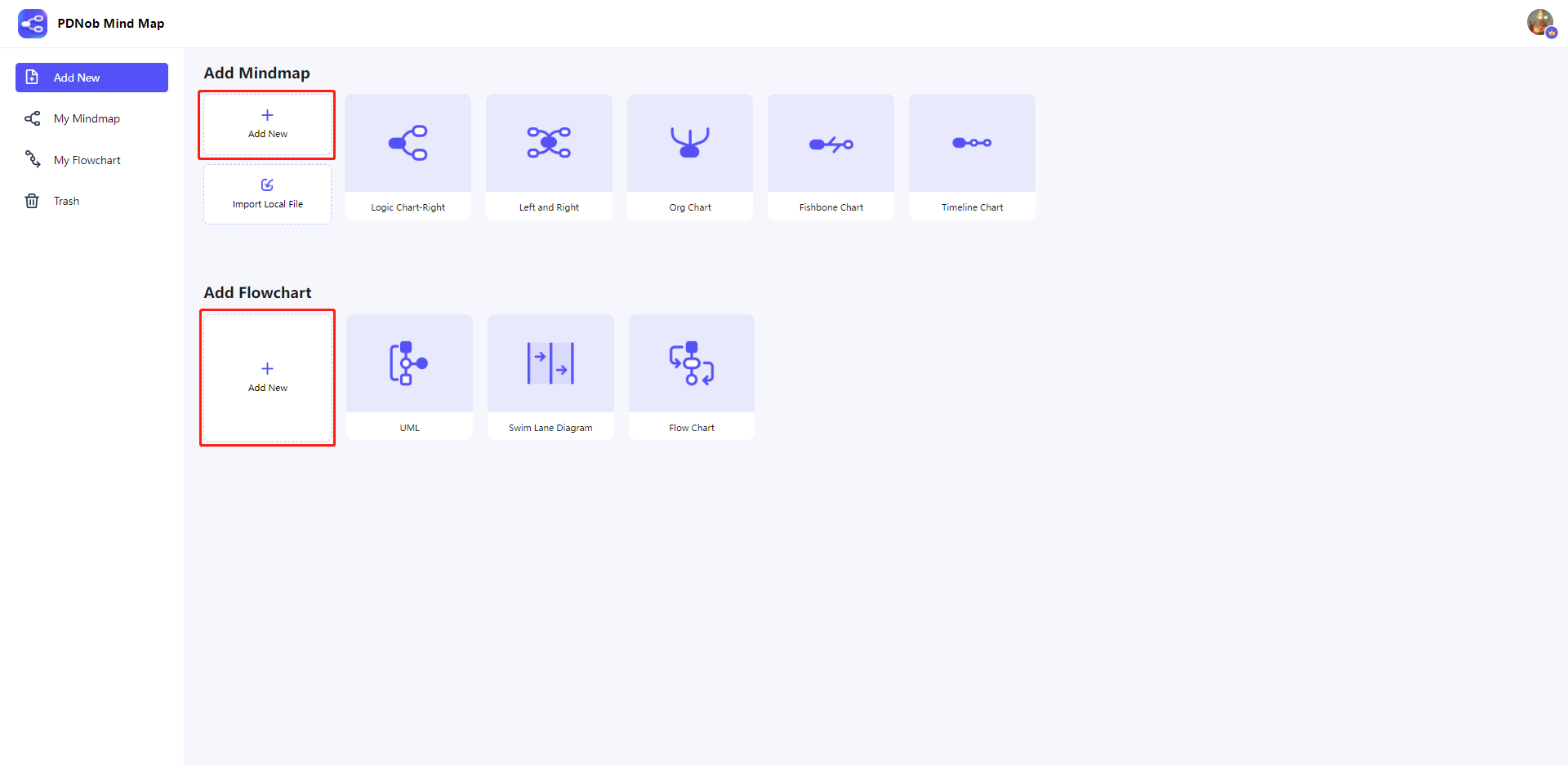 You can edit the mindmap as you like.
After creating a mind map, please save or export the map.
Conclusion:
In this article, we have explained what is a mind map and when is it useful, how to make a mind map, the power of mind mapping, and mind mapping techniques. Mind maps can help improve your brain power by enhancing your information processing skills. With the help of a mind map, you can observe much information at a single glance as it depicts the ideas in a non-linear fashion in the picture form. Although creating a mind map on paper or a whiteboard is not a big deal, using a mind mapping tool is always the best as you can save much time. For this reason, we have presented an incredible mind mapping tool called PDNob Mind Map.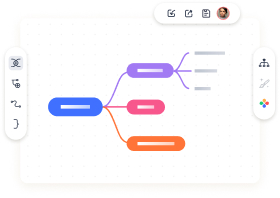 A Pioneering Mind Map Tool
PDNob Mind Map
A full-featured mind mapping and brainstorming tool to help generate ideas visually.